Underexposed Vol. 5: Jane Campion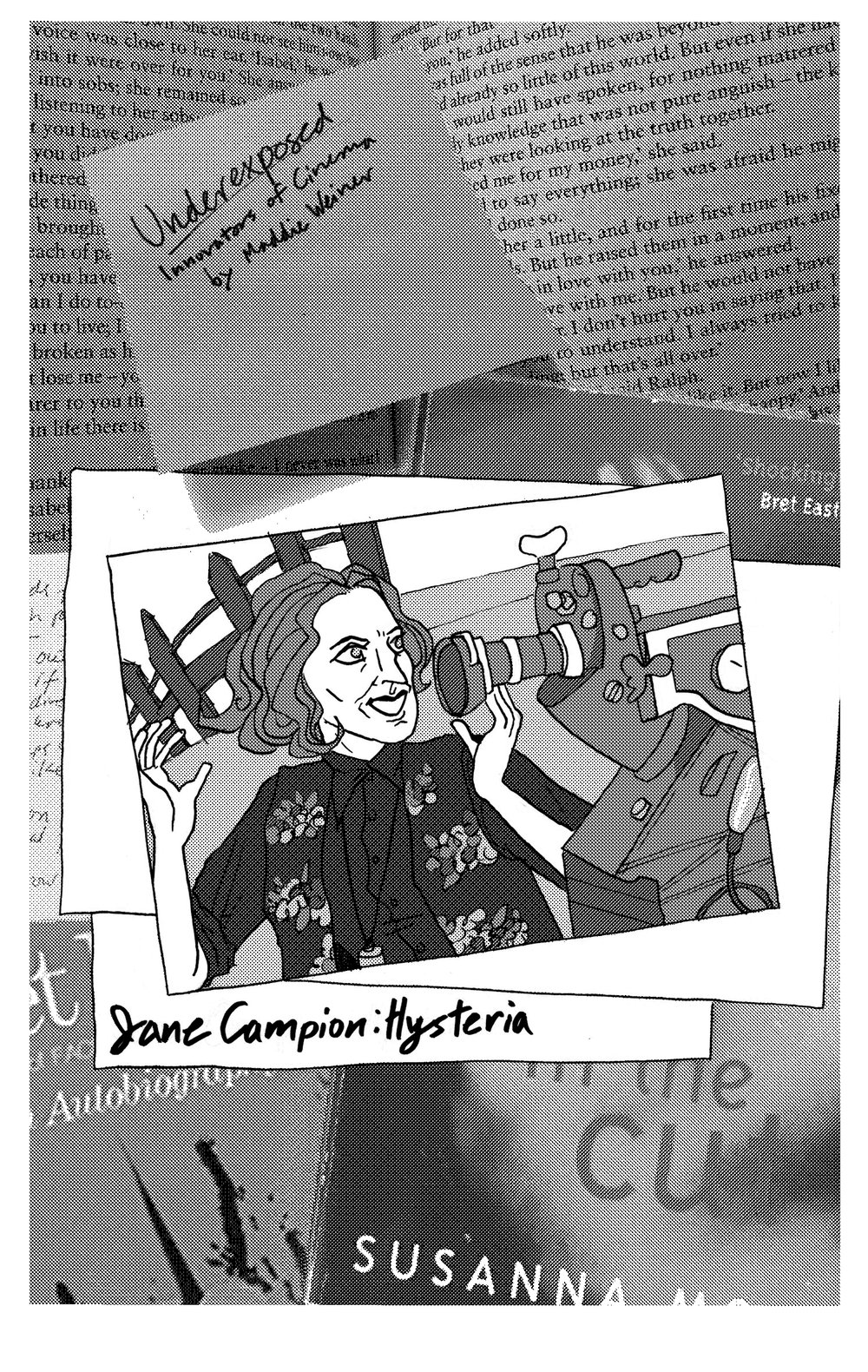 Jane Campion never planned to be a filmmaker, having grown up in a theatrical and tumultuous New Zealand family. After studying art and anthropology, this born natural channeled her upbringing and her fascination with taboo and eroticism into a series of stunning short films, followed by a 35-year feature film career wherein she became only the second woman ever nominated for the Academy Award for Best Director and the first to receive the Palme d'Or at Cannes. Her diverse body of work focuses on complex female characters and women's relationships to patriarchal power, female madness and mental illness. Through scholarly film criticism, news articles, biographies, and her own words, Jane Campion: Hysteria provides a gateway into Campion's psyche, and perhaps your own as well.
Underexposed: Innovators of Cinema is a series that recognizes the creative legacies of woman and LGBTQ filmmakers throughout film history.
You can subscribe to hard copies of this series at https://forms.gle/EJY4pHgG7P9fCyKo9